Polycystic ovary syndrome (PCOS), also known as polycystic ovarian syndrome, is a common health problem caused by an imbalance of reproductive hormones. The hormonal imbalance creates problems in the ovaries. The ovaries make the egg that is released each month as part of a healthy menstrual cycle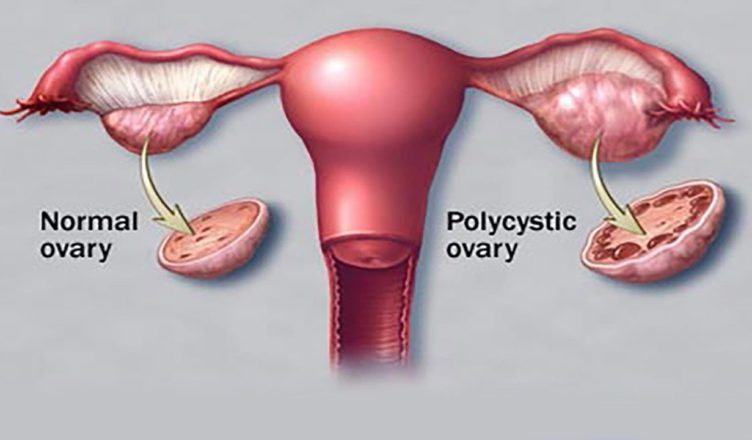 Give attention to your lifestyle
Girls have become very busy with studies or office work nowadays. Thereby increasing their stress level and they can not even pay attention to their health. Apart from this, the late night party of Modern Generation consumes the remaining smoke, alcohol, and other narcotics. This is not good for their health. Apart from the modern generation, women are also consuming it in their kitty party. To get rid of PCOD or PCOS, changing the lifestyle is very important. Many women ignore this because they do not know about this disease. For this reason, they can not identify this symptom in their daughters, which may have to face a contaminated pregnancy. If you see such symptoms, consult a doctor and get treatment for it as soon as possible. The right diet, regular exercise, and lifestyle can be prevented by bringing challenges.
What changes should women make in Daily Life, what food should not be eaten, and what type of diet should be followed?
Whenever it comes to diet, more people think that they will have to stop eating all the food from the disease. There are many ways to avoid and patients will have to adopt a meal. While this is absolutely wrong, because following the diet is not to be hungry or to die, but keeping an eye on your diet and eating the right things by making rules. In any case, it is very important for us to know which foods that improve the disease, and which of these things can increase the disease. In such a situation, we can get results from a good diet which we are not even getting from medicines.
And with the right habit, adopting the right diet, the effects of medicines also occur with double speed on our body, which can also be cured very easily of the major diseases.