Problems in ovulation are among the most common reasons for female infertility. It may also be caused by failure of the ovary to produces eggs, hormonal imbalance and damaged ovary.
What is infertility?
In general, infertility is defined as not being able to get pregnant (conceive) after one year (or longer) of unprotected sex. Because fertility in women is known to decline steadily with age, some providers evaluate and treat women aged 35 years or older after 6 months of unprotected sex. Women with infertility should consider making an appointment with a reproductive endocrinologist—a doctor who specializes in managing infertility. Reproductive endocrinologists may also be able to help women with recurrent pregnancy loss, defined as having two or more spontaneous miscarriages.
Causes of Infertility in Women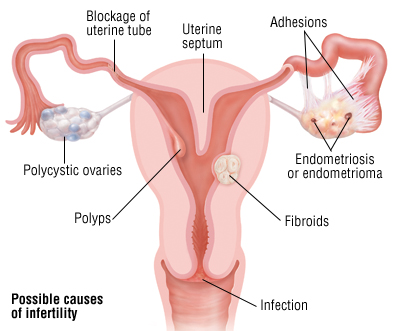 Polycystic Ovary Syndrome (PCOS)
PCOS or Poly-cystic ovary syndrome is yet another major cause of an ovulation caused by changes in the hypothalamus and pituitary gland which results in hormonal imbalance. In Poly cystic ovary syndrome, the production of FSH reduces while levels of LH either remain normal or increases. All these conditions lead to premature development of ovarian follicles where an egg cannot mature properly. Cysts can also be detected in the follicle in certain cases.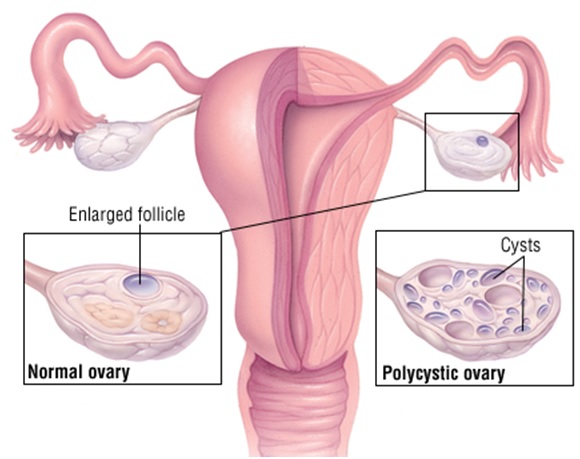 FAQ about Infertility