About Dr. Sonali Chaudhari :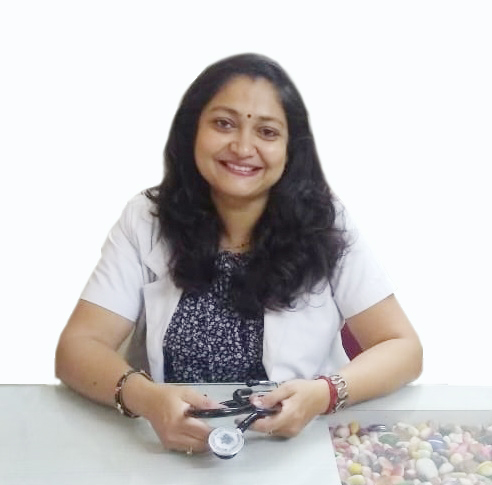 To truly make a difference, Dr Sonali embarked on an idea behind a clinic that goes beyond routine treatment. She is a consultant with Aditya Birla Hospital, Lotus Hospital, Jupitor Hospital, Pune, and strongly believes in natural birth practices. She is also closely associated with Endocrinology, Laparoscopy, High-risk Pregnancy, Preventive Women's health, Menopause-related issues, and Adolescent Gynaecology, To name a few areas she has worked are Endocrinology Management (PCOD, weight-gain issues, thyroid issues), Laparoscopy Management (Ovarian cysts, Endometriosis, Infertility, Fibroids, Hysterectomy) & High-risk pregnancy, Adolescent Gynecology, Abortion and Contraception, Infertility treatments, Period problems, Menopause-related issues, Pregnancy care, High-risk pregnancy management.
Dr. Sonali Chaudhari is a Gynecologist (DGO, MBBS) with extensive experience in modern treatment. She has gained vast experience as gynecologist and obstetrician in last 18 years. She has published various scientific papers and review articles. Dr Sonali Chaudhari has regularly presented his work at Hyderabad & Pune.